How we inspire your child
Happy children start with a happy school!
---
---
Latest COVID-19 update
Blue Mountains Steiner School currently has no confirmed cases of COVID-19.
Welcome back! We're so happy to hear the school grounds coming alive with the sounds and sights of delightful play as the children renew their friendships with eagerly shared stories.
Drop-off and pick-up reminder
To avoid confusion and delays if you are parking and picking up your child, please meet them at the Library to reduce crowding at the Bus Bay

Remember to check-in and be mindful of social distancing practices

Please be aware that different restrictions apply to different cohorts. Please continue to practice kindness, patience and understanding.
Risk assessment
Please be assured that we continue to conduct rigorous risk assessment and management processes onsite to reduce the risk of a COVID-19 outbreak at the school. Our risk management strategies are in line with the Department of Education's guidelines and strategies, and include:
physical distancing and separation of cohorts where possible

mask-wearing for adults

the adequate provision of hand sanitiser and soap

enhanced cleaning schedules

consideration of appropriate ventilation, and

ensuring that no staff or student attends the school with symptoms of COVID-19.
We're mindful that these restrictions and requirements can change at short notice. Please stay tuned to our socials for updates, and you can also regularly check the NSW Education website for the latest advice.
Thank you for continuing to work with us through this time to keep the children and our community as safe as possible.
Martin Buckmaster, School Principal
Updated Wednesday 10 November 2021
"My time at Blue Mountains Steiner School were some of the best years I have had in my life. I can't explain the profound love I have for the whole Steiner ethos."

– Courteney H.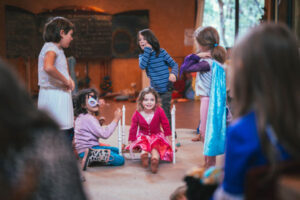 Playgroup 0-3 years
Wattle Glow
An educator-designed playgroup that connects parents and nurtures young children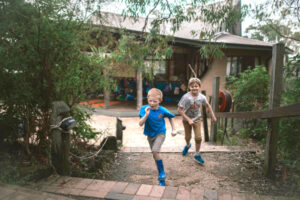 Extended Hours Preschool 2-6 years
Wattle Glow
A licensed long day-care centre offering an environment filled with rich experiences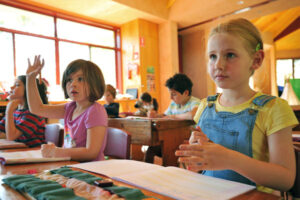 Pre-kindy 4-5 years
Wattle Glow
A three day continual program for children who are in the year prior to school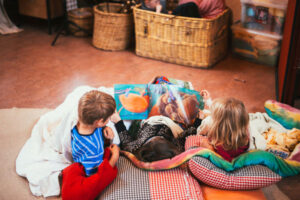 Kindergarten 5-6 years
Wattle Glow
The first year of primary education in a warm and nurturing environment
Get in touch
We'd love to hear from you
Come in for a visit
83 Clearview Parade
Hazelbrook, NSW, 2779
Give us a ring
Phone: (+61) 02 4758 6044
Fax: (+61) 02 4758 9109
Would you like a personalised tour of our school?